E-mail Support
Windows Live E-mail Setup Instructions
Windows Live may be downloaded for free from Windows Live Essentials.
Once downloaded and installed click on
Add e-mail account
on the left-hand menu.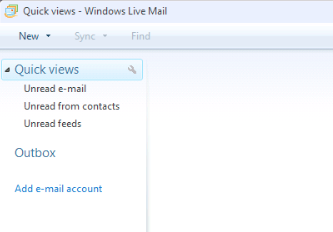 Enter your Beamspeed
email address
,
password
, and name then click
Next
.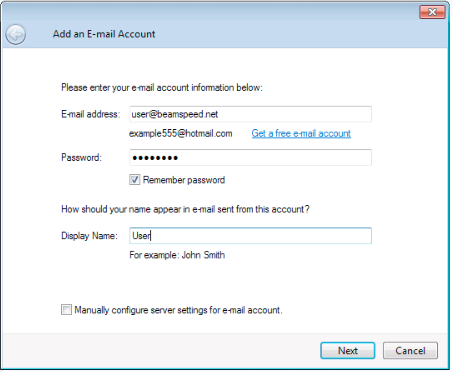 Incoming mail server is
pop.beamspeed.net (POP3)
port
995
.
Select
SSL
and
Log on using clear text authenication
.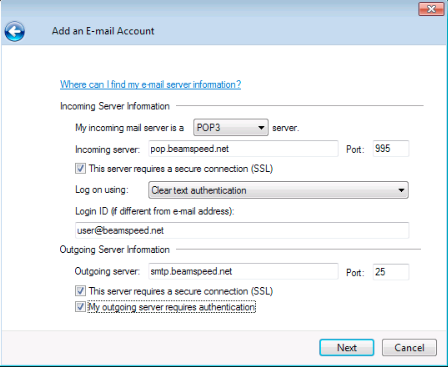 Your login ID is your full email, outgoing server smtp.beamspeed.net port 465

Select SSL & requires authentication.

Click Next then Finished.